Search athletes:
Athlete profile: Remo Ruch
NOTE! Athlete background is outdated, last updated 2013-09-28 18:19:40
World Cup (WC)
2017, WC no. 9, Grindelwald, SUI, Long

[Click to show all WC results]
Junior World Orienteering Championships (JWOC)
Other international results
Remo Ruch is found under the following names:
Remo Ruch (13 times) .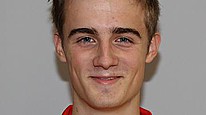 Maps from Omaps and 3DRerun