Search athletes:
Athlete profile: Petra Hancova
Athlete background info may be outdated, last updated 2016-07-03 16:18:18
Also a top ski-orienteering. Silver medal at ski-o junior World Championships in Austria 2016 over the long distance.
Junior World Orienteering Championships (JWOC)
Other international results
Petra Hancova is found under the following names:
Petra Hancova (7 times) .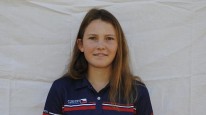 Maps from Omaps and 3DRerun