Search athletes:
Athlete profile: Patrick Jaffe
NOTE! Athlete background is outdated, last updated 2016-07-01 09:03:31
Having started orienteering competitively at age 11, Patrick has since rapidly improved his technical and physical skills thanks to being a member of the 'super squad' run by Roch Prendegast in his home state of Victoria and being mentored by Danish Team Member, Thor Nørskov. Some of his notable recent achievements include being Australian Long Distance Champion for M16 (2013 and 2014), Australian M20 Resident Champion in all disciplines for 2015 and his Oceania Championships results in 2015 (2nd Sprint, 3rd Middle, Long). He made his JWOC debut in 2015 with the highlight of this week being his qualification for the Middle Final in his first forest race outside of Australia.
World Orienteering Championships (WOC)
2019, Middle, Ostfold, Norway

Best for each discipline:
Middle: Q26. place 2019, Ostfold, Norway

[Click to show all WOC results]
World Cup (WC)
2019, WC no. 6, Basel, SUI, Sprint

[Click to show all WC results]
Junior World Orienteering Championships (JWOC)
Other international results
Patrick Jaffe is found under the following names:
Patrick Jaffe (21 times) .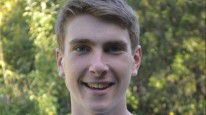 Maps from Omaps and 3DRerun