Search athletes:
Athlete profile: Martin Borge Heir
NOTE! Athlete background is outdated, last updated 2016-07-05 21:59:57
American/Norwegian athlete. His training has been varied during his youth and has been competing in orienteering, XC-skiing, biathlon and kayaking at the same time all the way until 2016. Runs his first year at JWOC in 2016 after winning the USA team trials.
Junior World Orienteering Championships (JWOC)
Martin Borge Heir is found under the following names:
Martin Borge Heir (7 times) .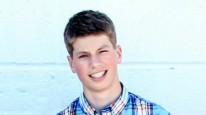 Maps from Omaps and 3DRerun